So I have been meaning to post about a few topics for awhile but it seems to always be the last thing on my list. But here it goes...
So I often get comments from people, usually family, friends or nurses, about how my hands are so full and 'wow, you handle so much!' I usually just laugh it off and just reply 'oh yes, I know.' But during the Christmas holiday I was able to sit down and speak to a few family members and discern that I really do handle a lot and what I do for my family is no small feat. (Thanks Grandpa!)
I am not bragging at all, trust me. But I just wanted to be able to write down how I am able to handle so many things and still be sane. But first let me give you all a glimpse into my daily life and bear with me, this is long but I want to try and include lots of information for my own purposes!
So we have three, soon to be four, children.
Brianna is 6 and in 1st grade, she is the sweetest girl but can be dramatic sometimes, just like any girl! But she's my only girl and I love her to pieces. She is in 1st grade and has been in speech for a few years (but just got dismissed, yay!) and has had some trouble with reading and math-really no big deal. But it can be hard to find time to work with her and sit down and read the library books she brings home. I think I have the hardest time with that, not being able to give Brianna more time and I feel like I'm failing her in some areas. Plus there's always Brianna's 'other' family. Brianna is not Joe's biological child, even though he has helped raise her since she was 1. Her grandparents love to buy her things and take her places, but it's difficult because her father, Josh, has never really been in her life. His parents have always pushed for him to be but he just doesn't care. Recently though, he got married and had another child and it seems like his parents are again pushing for him to be around more. So they take Brianna on outings and usually Josh, his wife and son, are wherever they plan on going. It's frustrating not knowing if I'm making the right choices for Brianna regarding this situation. I know they are her family as well but it's hard not to see what they are doing as manipulative for both her and I.
Benjamin is 3 and is in preschool two half days a week. Most of my family and close friends already know this but Benjamin can be a rather difficult child. He is a very rambunctious, full of little boy energy and many times he just doesn't know where to draw the line. Many people may say 'oh, he's just being a little boy' and to a point that is true but Ben doesn't usually ever stop. Meaning, he's like the energizer bunny, without an off switch. I love my Ben very much but most of the time he is more work than Nikolas! And Ben is a little cutie and always says the funniest things, which makes putting him in time out even harder!
And of course, Nikolas, our sweet, laid back 17 month old. The one person who can take my frown away without doing or saying anything. Nick himself is really not hard to take care of. But he cannot sit up, walk or crawl, so he can't get into anything. But Nick always has seems to have a doctor appointment or a therapy class. We go to a wonderful place called the Lee Ann Britain Infant Development Center. Here, Nick goes to different therapies twice a week. Monday's we go for about an hour for speech/feeding therapy and occupational and physical therapies, then on Thursday's we go to what is called a baby class. There are about 7 other babies that are the same age as Nick, who get group therapy together. We do every type of therapy from feeding to aquatics to music. Its quite fun and I really enjoy seeing the other babies and how they are developing. Usually once a week we also have therapists come to our home through a state program called Infant Toddler Services. We have an OT and a vision specialist come out to work with Nick relating to almost every aspect of his daily life. They are always helping me figure out solutions to situations for Nick regarding sitting, sleeping, bathing, everything really! And once a month a nutritionist comes out with them to work on Nick's blended diet we have been doing for awhile. During the day I try to do different therapies with Nick, but lately with my giant belly it has been pretty hard and that does tend to ruffle my feathers, so to speak. I hate when Nick is just laying in one of his seats, or on his boppy pillow just with his pacifier and no one is interacting with him. Since he is not able to do much himself, mainly due to muscle tone and coordination issues, many times he will lay there and wait for someone to come play with him.
I hate it.
I hate that I cannot give him every second of my time. My heart breaks because I know he just wants to play or have someone interacting with him in any way. The most he can do by himself is roll around on the floor some and if you place a toy in his hand he might wave it around until he drops it but then its done, he can't pick it back up by himself. And he doesn't cry for someone to play with him, he doesn't even cry when he's hungry. He only cries if he's in pain or he might fuss a little if he's had too much stimulation or therapy. Nick does not have a lot of endurance to do much of anything but when he is awake and wanting to play I try so hard to make sure he doing something but many times I cannot play with him.
I do not think that Joe has the same mind frame when it comes to Nick. He doesn't see Nick as needing constant attention when he's awake. Joe helps a lot with Benjamin and Nick sometimes as well but many times it's Joe that will give him his pacifier and leave him there. I don't mean to make Joe sound like a bad father, he's not. I just wish he would put a lot more time and effort into helping with Nick and playing with him without me asking. Nick's care usually falls onto me, which I really prefer anyways but being 9 months pregnant and extremely tired is really starting to take it's toll on me. I admit that I sometimes do have anxiety about how I'm going to handle a newborn with everything else.
BUT recently Nick got approved for the TA (technology assistance) waiver. Basically it pays for a nurse or care person to come into your home for X hours a week. We were blessed enough to be approved for more than 40 hours a week of care. And our wonderful friend, Maya, is going to be one of the nurses that will come and help us with Nick! This is truly an answer to prayers!
Our fourth little one, Carsen, is scheduled to be born in 3 weeks! I cannot wait to meet him and add him to our wonderful family. I have had a relatively easy pregnancy so far, except I am starting to get the normal aches and pains from the last weeks weeks of pregnancy and it seems my energy level is slowly being depleted day by day. Lets just say I cannot wait to be done being pregnant!
I also am working towards my RN, ASN. I have taken all of my prerequisites except for two, Physiology and Microbiology. I am currently taking Physiology, the other I plan on taking this summer. This semester I am only taking online classes which really helps but it can be hard to plan time to make sure I don't fall behind. I am also taking a parenting class.
Okay, sorry, that wasn't supposed to be so long but I guess it is a pretty good insight into my life.
Back to juggling a handful, the first and main reason that I can handle such a full plate is that I do not do one thing by myself. God is with me every step of the way. I would not and could not do anything without His hand upon my shoulder.
I recently read a quote that I just loved-
The second reason I am able to handle a lot is I have an amazing support system of family and friends and fellow bloggers, nurses, therapists and a few doctors that make my life much easier. Our family is so blessed by almost everyone we come into contact with, even if they don't know it. I am usually able to take away something positive or helpful from every person we come in contact with. That's mainly my personality type as well though, I am a very optimistic person. My glass is always half full. God also made me a lot like my mom, with a lot of patience!
The third reason is that I don't dwell on everything I have to do. I don't stress over every little thing, even though sometimes it might seem an impossible task or chore. I just do what I have to do because I know this is the job that God has given me. God doesn't plan on me failing and neither do I.
Love these verses: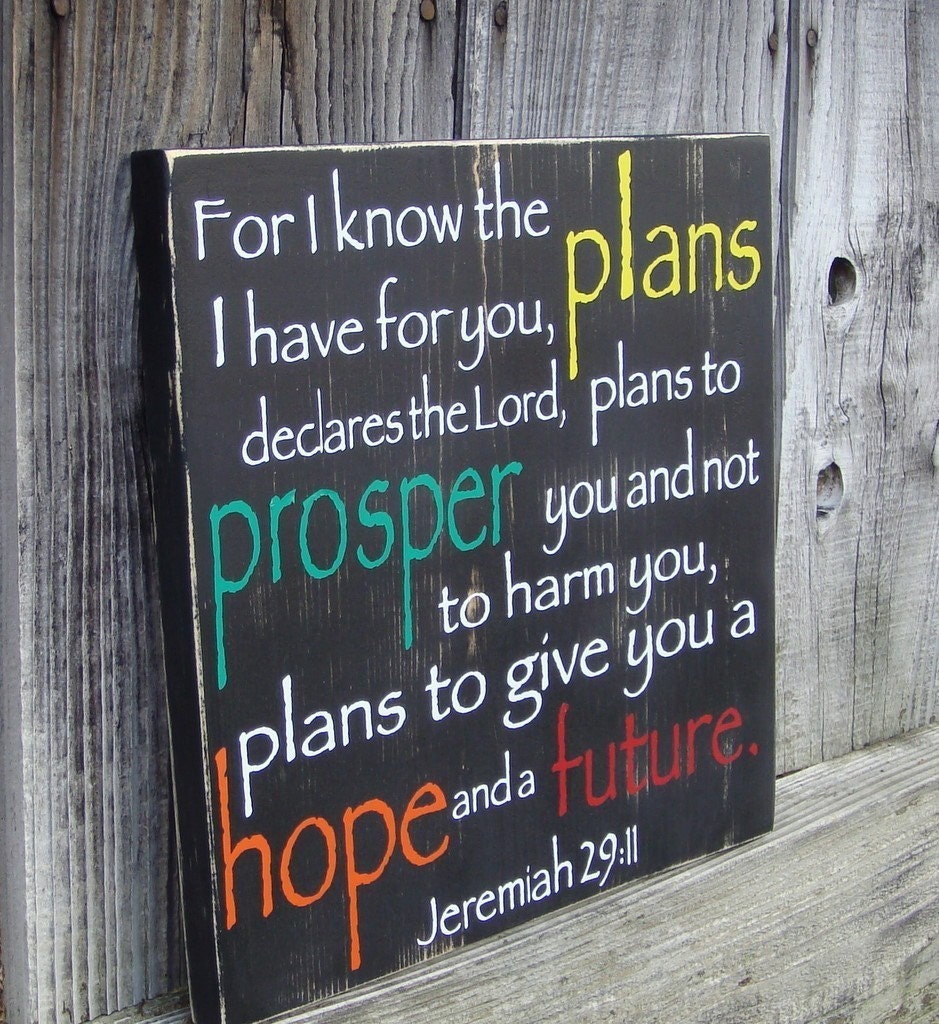 Lastly, I am always reminding myself how blessed I am. My life is blessed in every way possible and by thanking God on a continual basis I am able to reflect on everything He has done for us and is doing for us. I know that God wants us to bring everything to Him, by praying. But after praying for something I don't continually ask and keep praying for it, I just continually thank Him for giving an answer to that prayer. Because He does have an answer and it is coming. By teaching myself to pray like this it has really helped build my faith and remind me of my blessings. I also remind myself there are many families going through similar situations and their lives are no easier than mine, some families have much tougher situations than ours as well. I follow a few blogs and I truly admire all of the parents I read about and I get a lot of inspiration from them!
Every tiny step that Nick accomplishes is huge to me, and I praise God each time.
Well thanks for reading, if you've read this far! God Bless!